Announcements
Final Weeks to Register for JRCLS Annual Leadership Conference

Women in Law: Regional Conference (Orange County) & Prelaw Event

Religious Freedom Conference in Brazil

JRCLS Canadian Conference: Registration Now Open

First Edition of BYU Legal Studies Research Paper Series


Final Weeks to Register for JRCLS Leadership Conference


Fellowship, training, and inspiration from committee leaders and special guests. You don't want to miss the annual JRCLS Leadership Conference on October 1-2, 2015. Meetings begin Thursday at noon in the Harmon Building on BYU campus with addresses by Steven Lund (NuSkin CEO, UVU Board of Trustees) and Professor Cheryl Preston (BYU Law School faculty--with CLE credit). Aspen Grove festivities commence that evening with dinner and a keynote address by Elder Steven Snow (LDS Church Historian). Join international JRCLS members for the annual Stewart Falls hike Friday morning followed by breakfast and additional training sessions. All JRCLS chapter chairs, the international board of directors and operations committee, international committee chairs and committee members, Clark Society Advisors, and others in leadership positions (including student leaders) are encouraged to attend. Visit http://www.jrcls.org/news/item.php?id=134 for more information and to register.
Women in Law: Regional Conference (Orange County) & Prelaw Event
Women in Law Regional Conference (Orange County) on September 19
Come join us for the 3rd Annual Women in Law Regional Conference! The Conference will be held at Chapman University in Orange County. Everyone is invited including women and men, people of all faiths, attorneys, law students, and potential law students. The Conference will have something for everyone, including addresses from Karen Clemes, General Counsel to Utah Valley University and Hon. Nancy Wieben Stock, Orange County Superior Court Judge (Ret.). For more information and to register, visit: http://jrclswilconference.yolasite.com/.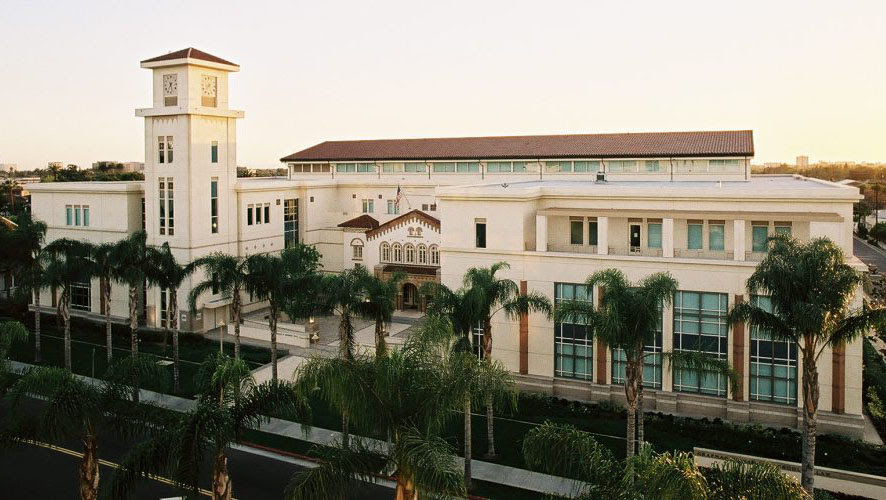 7th Annual Women in Law Prelaw Event on September 30
On September 30, 2015, the Women in Law Committee will be hosting the 7th Annual Prelaw event at BYU Law School. The theme for the event is "Women's Perspectives in the Law: Is Law School Right for Me?" Justice Christine M. Durham of the Utah Supreme Court will be the keynote speaker, followed by a panel of female attorneys, including Elaine Young, shareholder at Kirton McConkie in Salt Lake City, and Susannah Thomas, an attorney at the United States Department of the Interior. The speakers will begin at 7:00 p.m. in Room 205, and a tour of the BYU Law School will be offered at 6:15 p.m. The WIL Committee encourages all to attend, particularly women who are considering attending law school. Please contact Megan Needham at megan.m.needham@gmail.com with questions.
Religious Freedom Conference in Brazil
The Brazil Northeast Chapter is organizing a religious freedom conference in Fortaleza on September 25. For more information, visit: http://oabce.org.br/2015/09/encerradas-as-inscricoes-para-o-i-forum-cearense-de-liberdade-religiosa/.

JRCLS Canadian Conference: Registration Now Open


Register now for the 2015 JRCLS Canadian Conference at the Banff Springs Hotel. The dates are Friday, October 23- Saturday October 24. Featured speakers include James Rasband, Dean of the J. Reuben Clark Law School and
Madam Justice Andrea B. Moen, Court of Queen's Bench of Alberta. Visit http://www.jrcls.org/news/item.php?id=136 for more details.
First Edition of BYU Legal Studies Research Paper Series
The first edition of the BYU Legal Studies Research Paper Series was recently published. The Series provides summaries of articles recently posted to the Social Science Research Network by members of the BYU Law faculty, along with easy links for downloading those articles.​ To access this scholarship, visit: http://lawalumni.byu.edu/site/ejournal/legal-studies/vol-1/no-1.
Inspirational Thought
"When people try to save face with men, they can unwittingly lose face with God. Thinking one can please God and at the same time condone the disobedience of men isn't neutrality but duplicity, or being two-faced or trying to "serve two masters." . . . While it certainly takes courage to face perils, the true badge of courage is overcoming the fear of men. For example, Daniel's prayers helped him face lions, but what made him lionhearted was defying King Darius. That kind of courage is a gift of the Spirit to the God-fearing who have said their prayers. Queen Esther's prayers also gave her that same courage to confront her husband, King Ahasuerus, knowing that she risked her life in doing so."
—Elder Lynn G. Robbins, Which Way Do You Face?, LDS General Conference (Oct. 2014) (internal citations omitted)